Steppes Hill Farm Antiques Newsletter #45 - May 2015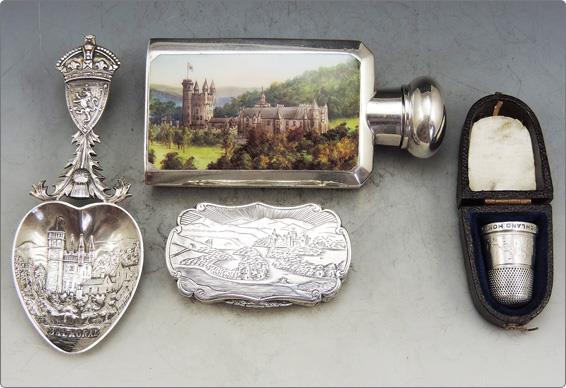 Click on the above image to zoom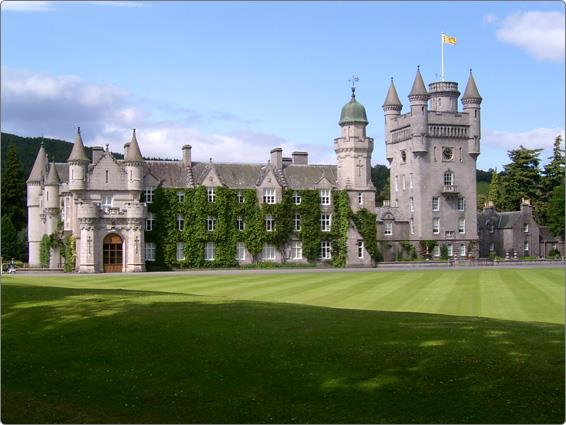 Balmoral Castle is a large estate house in Royal Deeside, Aberdeenshire, Scotland. It is located near the village of Crathie 6.2 miles west of Ballater and 6.8 miles east of Braemar.

Balmoral has been one of the residences for members of the British Royal Family since 1852, when the estate and its original castle were purchased privately by Prince Albert, consort to Queen Victoria They remain as the private property of the royal family and are not the property of the Crown.

Soon after the estate was purchased by the royal family, the existing house was found to be too small and the current Balmoral Castle was commissioned. The architect was William Smith of Aberdeen, although his designs were amended by Prince Albert.

The castle is an example of Scots Baronial architecture, and is classified by Historic Scotland as a category 'A' listed building. The new castle was completed in 1856 and the old castle demolished shortly thereafter.

The Balmoral Estate has been added to by successive members of the royal family, and now covers an area of approximately 50,000 acres. It is a working estate, including grouse moors, forestry, and farmland, as well as managed herds of deer, Highland Cattle and ponies.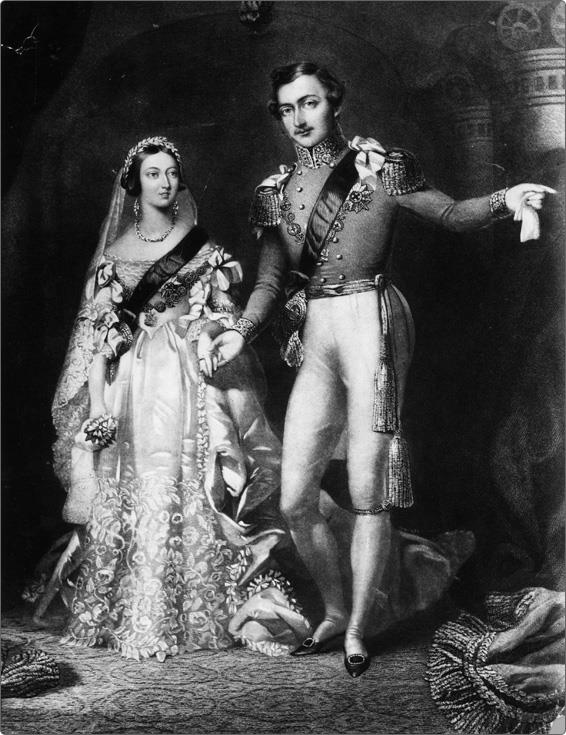 Victoria & Albert



Queen Victoria and Prince Albert first visited Scotland in 1842, five years after her accession to the throne and two years after their marriage, but it wasn't until 8th September 1848 that they saw Balmoral. Victoria found the house "small but pretty" and recorded in her diary that: "All seemed to breathe freedom and peace, and to make one forget the world and its sad turmoil's". The surrounding hilly landscape reminded them of Thuringia, Albert's homeland in Germany.

Victoria and Albert's love affair with Scotland was a pivotal moment for all things Scottish. Then, as today, it was the outward sign of belonging to or being in some way connected with, that brave and romantic little country which stirred the royal hearts. This excerpt from Queen Victoria by Lytton Strachey sets the scene admirably:



"With great ceremony, and in accordance with a memorandum drawn up by the Prince for the occasion, the foundation-stone of the new edifice (Balmoral Castle) was laid, and by 1855 it was habitable. Spacious, built of granite in the Scotch baronial style, with a tower 100 feet high, and minor turrets and castellated gables, the castle was skilfully arranged to command the finest views of the surrounding mountains and of the neighbouring river Dee. Upon the interior decorations Albert and Victoria lavished all their care. The wall and the floors were of pitch-pine, and covered with specially manufactured tartans. The Balmoral tartan, in red and grey, designed by the Prince, and the Victoria tartan, with a white stripe, designed by the Queen, were to be seen in every room: there were tartan curtains, and tartan chair-covers, and even tartan linoleums. Occasionally the Royal Stuart tartan appeared, for Her Majesty always maintained that she was an ardent Jacobite. Water-colour sketches by Victoria hung upon the walls, together with innumerable stags' antlers, and the head of a boar, which had been shot by Albert in Germany. In an alcove in the hall, stood a life-sized statue of Albert in Highland dress.

Victoria declared that it was perfection. "Every year," she wrote, "my heart becomes more fixed in this dear paradise, and so much more so now, that ALL has become my dear Albert's own creation, own work, own building, own layout... and his great taste, and the impress of his dear hand, have been stamped everywhere."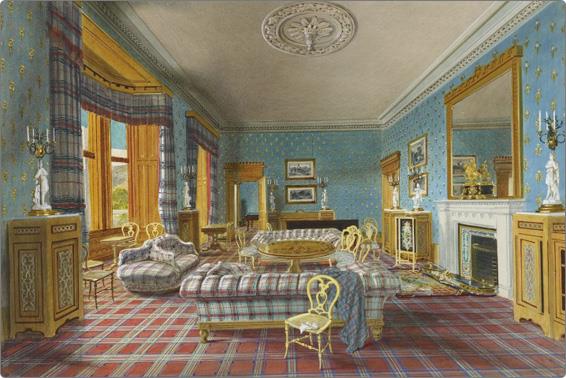 The Drawing Room at Balmoral

The four Balmoral related items of stock illustrated above include:-

A rare Scottish Provincial silver Caddy Spoon depicting Balmoral Castle by William Robb of Ballater, 1918.

A Victorian silver and enamel Scent Bottle depicting Balmoral Castle, by George Heath, London 1887.

An extremely rare Victorian silver Balmoral Castle Vinaigrette by Nathaniel Mills, Birmingham, 1851-2.

A rare Victorian silver "Castle Top" Thimble with a chased scene depicting Balmoral - The Queens Highland home.





New acquisitions this month include a particularly fine and large George III silver Tray, a Victorian silver mounted Ebony Sword Stick Propelling Pencil / Toothpick, a Victorian novelty silver mounted Elephants Head Scent Bottle, an extremely rare Victorian silver Vinaigrette depicting St Margaret's Church at Westminster Abbey, an Arts & Crafts silver and enamel Cigarette Box, a presentation gold Padlock, a French gold Sewing Etui in a fitted ivory case and some nice new additions to the Wine Label Category.





Please make sure and check out the latest articles in our Blog, for all the latest news in the silver world and some other interesting features





I do hope that you will find this Newsletter informative and helpful and will allow us send it to you on a regular basis. I would welcome any feedback you may have, both positive and negative.

David W.A. Buck.
Steppes Hill Farm Antiques

| | |
| --- | --- |
| | |