Steppes Hill Farm Antiques Newsletter #50 - October 2015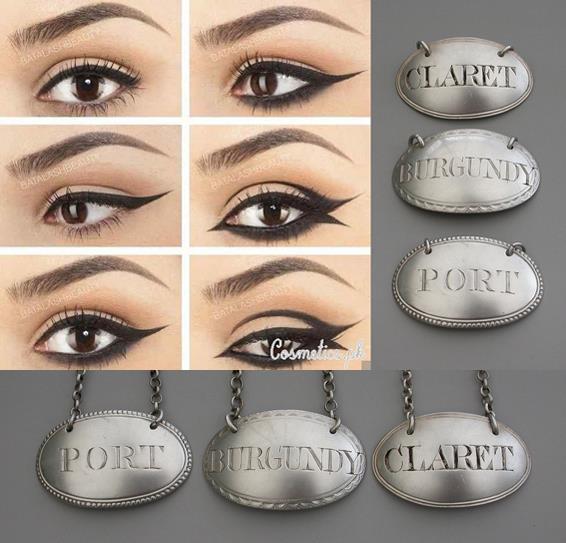 Click on the above image to zoom



What design would you like for your eyeliner madam...? Georgian Silver Wine Label maker Thomas Hyde of London c1784-94 could offer at least three different alternatives for the border decoration on a simple eyeshaped silver label - double reeded, bright-cut engraved or beaded edge. The three Wine Labels illustrated above are all made by Hyde in about 1784-5, but appear stylistically distintly different because of the border decoration.

Oval and eye-shaped Wine Labels originated as products of early neo-classical thinking and their period of popularity spanned the heyday of late eighteenth-century wine label production. Together with crescents they supplanted escutcheons as the most favoured shape of the mid to late eighteenth century. They were only overtaken in the popularity stakes by the ubiquitous rectangle at the turn of the century. Judging by the quantity that have survived, they must have been made in large numbers, and indeed it is the most common label to be found with the incuse king's head duty mark of 1784-85.

Since the outlines of these labels are so simple in shape, they generally rely upon the border to provide a sense of individuality, and these may be shaped, engraved or attractively pierced.

The oval typifies the neo-classical with all its elegance, lightness of touch and labour intensive workmanship.

Thomas Hyde was born in 1725, the son of a vintner. When Thomas was apprenticed to John Harvey on 25th February 1739, his father was described as 'late of Spitalfields', and so, presumably, was dead by that date. On the completion of his apprenticeship, Thomas was granted the freedom of the Fishmongers' Company 'by service' on 15th May 1747 and, in the same year, appeared in the rate books for Gutter Lane at No 33, the premises recently vacated by his former master. He is recorded there continuously until his death in 1805. From the evidence of wine labels, it is possible that he had retired some time before his death as no examples have been noted after 1793/94.

The PORT, BURGUNDY & CLARET labels made by Thomas Hyde are available for sale in the Wine Label Category on the Steppes Hill Farm Antiques web site.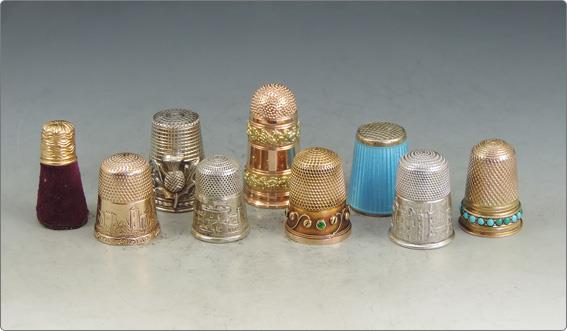 Click on the above image to zoom


I have recently been marketing a fine and diverse collection of silver and gold Thimbles on behalf of a client, and perhaps because "Christmas is coming", they have kindly agreed to reduce their asking prices by varying degrees on a number of these rare antique sewing accessories. Please check out the bargains in the Thimbles Category on the web site.







I am pleased to be able to update the site this month with over 30 new items of stock and some highlights include; a fine Bow Figure of a Shepherd Piper, a Scottish Provincial Silver Caddy Spoon by William Robb of Ballater, a First Period Worcester Dessert Plate of Blind Earl type, a fine silver gilt mounted Scent Bottle with aesthetic decoration, an extremely rare First Period Worcester shell moulded Dessert Dish, a Victorian silver and enamel Vesta Case depicting a "Can-Can Girl", a good First Period Worcester Sevres Style Trio and some nice new additions to the silver Pin Cushion category.





Please make sure and check out the latest articles in our Blog, for all the latest news in the silver world and some other interesting features





I do hope that you will find this Newsletter informative and helpful and will allow us send it to you on a regular basis. I would welcome any feedback you may have, both positive and negative.

David W.A. Buck.
Steppes Hill Farm Antiques

| | |
| --- | --- |
| | |